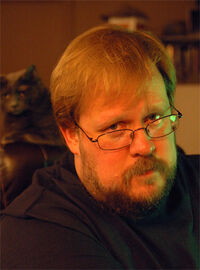 Adam Hughes is an American comic book artist and illustrator who has worked for companies such as DC Comics, Marvel Comics, Dark Horse Comics, Lucasfilm, Warner Bros. Pictures, Playboy magazine, Joss Whedon's Mutant Enemy Productions and Sideshow Collectibles.
He is best known to American comic book readers for his renderings of pinup-style female characters, and his cover work on titles such as Wonder Woman and Catwoman.
He will be one of the guests featured at the New York Comic Con 2013.
Scheduled days
Edit
All days.
Ad blocker interference detected!
Wikia is a free-to-use site that makes money from advertising. We have a modified experience for viewers using ad blockers

Wikia is not accessible if you've made further modifications. Remove the custom ad blocker rule(s) and the page will load as expected.