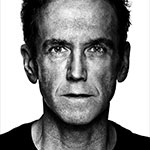 Bill Sienkiewicz
is an Emmy-nominated, Eisner Award-winning Artist/Author. A descendant of Nobel Prize-winning novelist Henryk Sienkiewicz, he is perhaps best known for redefining the visual language -and the public's perception of -Comics as an Artform, by his use of innovative multimedia techniques and approaches, through his use of both analog and digital methods, he continues to influence new generations of creators .He also produces work in Film,TV, Animation, and Music, and has exhibited worldwide.
[1]
Scheduled days
Edit
All days
References
Edit
Ad blocker interference detected!
Wikia is a free-to-use site that makes money from advertising. We have a modified experience for viewers using ad blockers

Wikia is not accessible if you've made further modifications. Remove the custom ad blocker rule(s) and the page will load as expected.