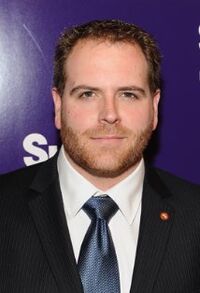 Joshua Gates (born August 10, 1977) is an American adventurer, explorer, photographer, and television personality. He is currently the host of Destination Truth on Syfy, (formerly the Sci Fi Channel), a weekly one-hour show filmed in remote locations around the world that explores some of the world's mysteries and unexplained phenomena.
He will be one of the guests at the New York Comic Con 2013.
External links
Edit
Ad blocker interference detected!
Wikia is a free-to-use site that makes money from advertising. We have a modified experience for viewers using ad blockers

Wikia is not accessible if you've made further modifications. Remove the custom ad blocker rule(s) and the page will load as expected.