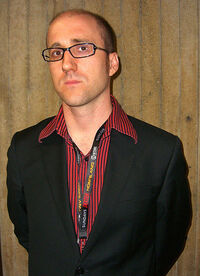 Kieron Gillen is a British computer games and music journalist, as well as a comic book author. Gillen has worked for many years as a video game journalist and has, more recently, worked on various comics. He is known for his creator-owned comic Phonogram, created with artist Jamie McKelvie, published by Image Comics. Gillen recently has written numerous projects for Marvel Comics.
He will be one of the featured guests at the New York Comic Con 2013.
Ad blocker interference detected!
Wikia is a free-to-use site that makes money from advertising. We have a modified experience for viewers using ad blockers

Wikia is not accessible if you've made further modifications. Remove the custom ad blocker rule(s) and the page will load as expected.