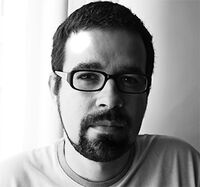 Rod Reis has been a color artist since the 90's, his first job for DC Comics was Superman drawn by Ed Benes and from there were Supergirl, Infinite Crisis, Teen Titans, Superman (again), Nightwing and now Aquaman and Justice League.
He will be one of the guests at the New York Comic Con 2013.
Ad blocker interference detected!
Wikia is a free-to-use site that makes money from advertising. We have a modified experience for viewers using ad blockers

Wikia is not accessible if you've made further modifications. Remove the custom ad blocker rule(s) and the page will load as expected.