Get ready for more exclusives! Dark Horse has released a list of what people can expect at New York Comic-Con this year, so take a look at the list below!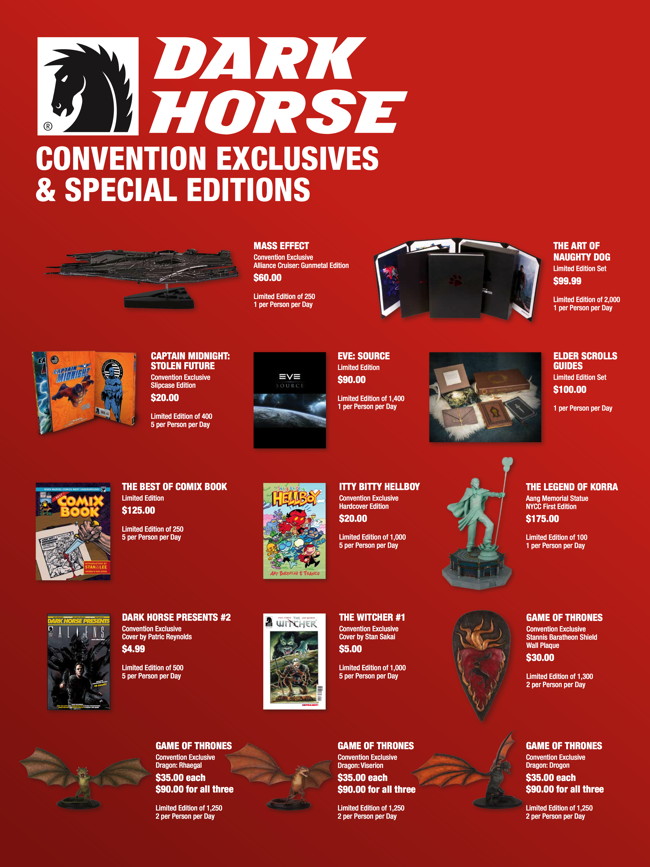 Legend of Korra and Game of Thrones goodies? Gimme.
Which of these exclusives are YOU looking forward to buying this year? Head over to the Dark Horse booth #1636 when NYCC starts and get your hands on this stuff!
---
---
Ad blocker interference detected!
Wikia is a free-to-use site that makes money from advertising. We have a modified experience for viewers using ad blockers

Wikia is not accessible if you've made further modifications. Remove the custom ad blocker rule(s) and the page will load as expected.